COUNTERSINKING, TAPPING & HARDWARE INSERTION
Additional Services to Complete Your Metal Fabrication Project

Countersinking
Countersinking is one of the secondary machining operations that we offer to support our metal fabrication services. We use the most effective and reliable tools on the market to make sure your screws, rivets, and bolts lay flush with the surface of your part — so you get the exact style you were looking for.
We can also use countersinking to remove burr and smooth out any rough edges left over from drilling or tapping operations. This will remove any sharp edges and improve the overall quality of the part.

Tapping & Hardware Insertion
As part of our comprehensive metal fabrication services, we offer secondary machining operations like metal tapping and hardware insertion. We can create many unique types of assemblies based on your precise specifications and tolerances, and we can handle a variety of hardware installation. Whether it's a simple or complex operation, Mid-Atlantic can help.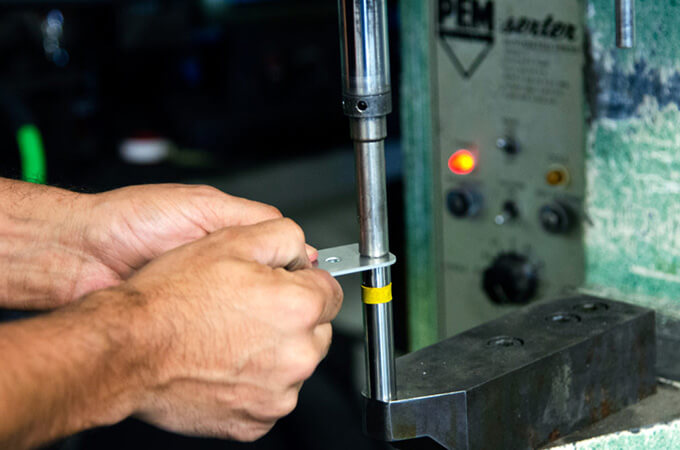 Ready to Start Your Countersinking, Tapping & Hardware Insertion Project?
For more information on our countersinking, tapping & hardware services, fill out our form.