Popular among architects and interior designers, a metal staircase is a versatile element that offers impressive style and functionality. Metal staircases can be designed to match the aesthetic of virtually any architectural style, with a multitude of options for customization. At Mid-Atlantic Steel Fabrication, we create custom metal staircases that both look and feel amazing. Whether you're looking for something traditional or contemporary, our team of experienced staircase contractors are ready to turn your vision into reality. Browse our site today to find the metal staircase that's right for you, and feel free to contact us directly with any questions you may have.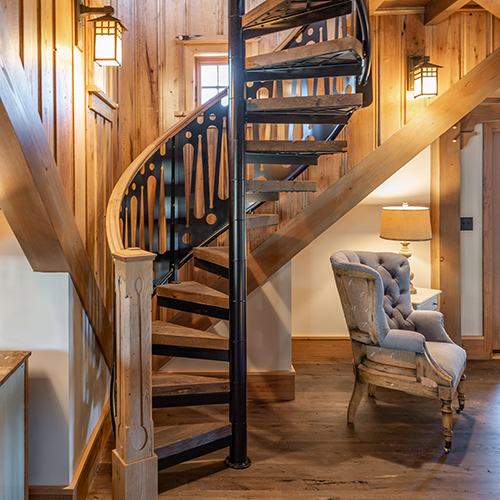 Spiral Staircases
Undeniably beautiful, a spiral staircase enhances the appearance of any room or outdoor setting. This classic style, dating back to antiquity, is an increasingly popular choice due to its functionality and visual appeal. Homeowners also find the space-saving capability of spiral staircases ideal, enabling them to get more use out of their home's surface area. And with multiple options for customization, spiral staircases can be designed to pair well with any architectural style. Spiral staircases are also great for outdoor use thanks to their durability and available weatherproofing options. When it comes to spiral staircase design and construction, Mid-Atlantic Steel Fabrication stands out as the company to call. Whether or not you have a design in mind, our experienced team can work with you one-on-one to create something special.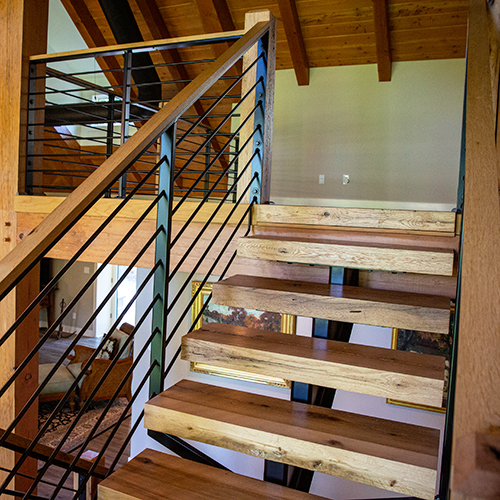 Floating Staircases
Creating space and looking great while doing so, floating staircases provide homes with a unique look and feel like no other. This impressive walkway is as functional as it is stylish, standing out as a centerpiece that garners both attention and admiration. With multiple options for customization, there's sure to be a perfect floating staircase for your setting. At Mid-Atlantic Steel Fabrication, we create beautiful, one-of-a-kind floating staircases that add style and character to homes and places of business. No matter what you're envisioning, we can make it happen. Trust our experienced staircase contractors to bring your vision for a beautiful floating staircase to life.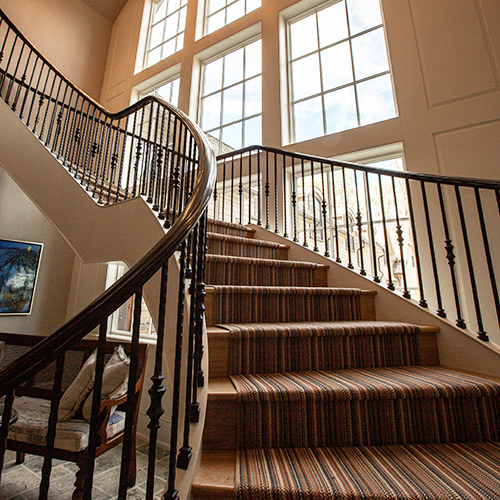 Curved Staircases
Adding a touch of elegance and sophistication, curved staircases are an attractive option for those who prefer a more traditional touch but value the space-saving benefits a spiral or floating staircase offers. This stunning element can be built in any accessible corner of a home or place of business, with detailed customization from our experienced craftsmen always an option. At Mid-Atlantic Steel Fabrication, we take pride in creating beautiful curved staircases that stand out and look incredible. Count on us to design the perfect curved staircase for your home or business, or provide us with the specs, and we'll take care of the rest.
When it comes to building a beautiful custom metal staircase, look no further than the experienced staircase contractors at Mid-Atlantic Steel Fabrication. Our team has the knowledge and experience to create second-to-none metal staircases that make an impression and provide the superior functionality you're looking for. Contact us today to learn more about our capabilities and discover which metal staircase is right for you.