3-D CAD DESIGN & POWDER COATING
Metal Fabrication Starting with Design & Ending with the Perfect Finish

3-D CAD Design
At Mid-Atlantic Steel Fabrication, we offer 3-D CAD design services to support the design of your custom sheet metal products. We collaborate closely with our clients to make sure your parts and products are designed smarter by offering input where we feel it's necessary to guide the best possible final product. Our in-house team is proficient in AutoCAD and SpaceClaim design and documentation software, and we can assist you with engineering a new part or rethinking one of your existing parts.
The result is a higher-quality product that will meet your specifications and be produced in a smarter and more cost-effective way.

Powder Coating
As part of our complete menu of metal fabrication, we also offer powder coating services. We can add the perfect high-quality finish to your metal fabrication project, from small runs to larger-size projects. Our team will ensure the ultimate protection and most attractive look for your part.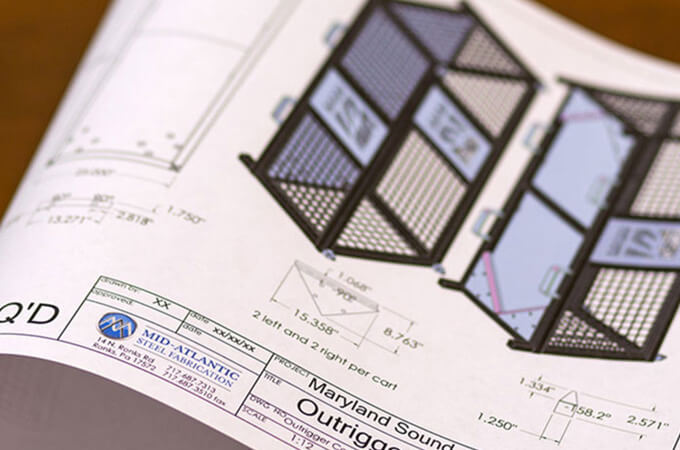 Ready to Start Your 3-D CAD Design & Powder Coating Project?
For more information on our 3-D CAD design & powder coating services, fill out our form.